SHOP ONLINE FOR IN STORE PICK UP AT OUR SHERWOOD AND NW PORTLAND LOCATIONS!
Login
Log in if you have an account
Dont have an account? Register
Happy 10th Anniversary, Kate!
02 Feb 2022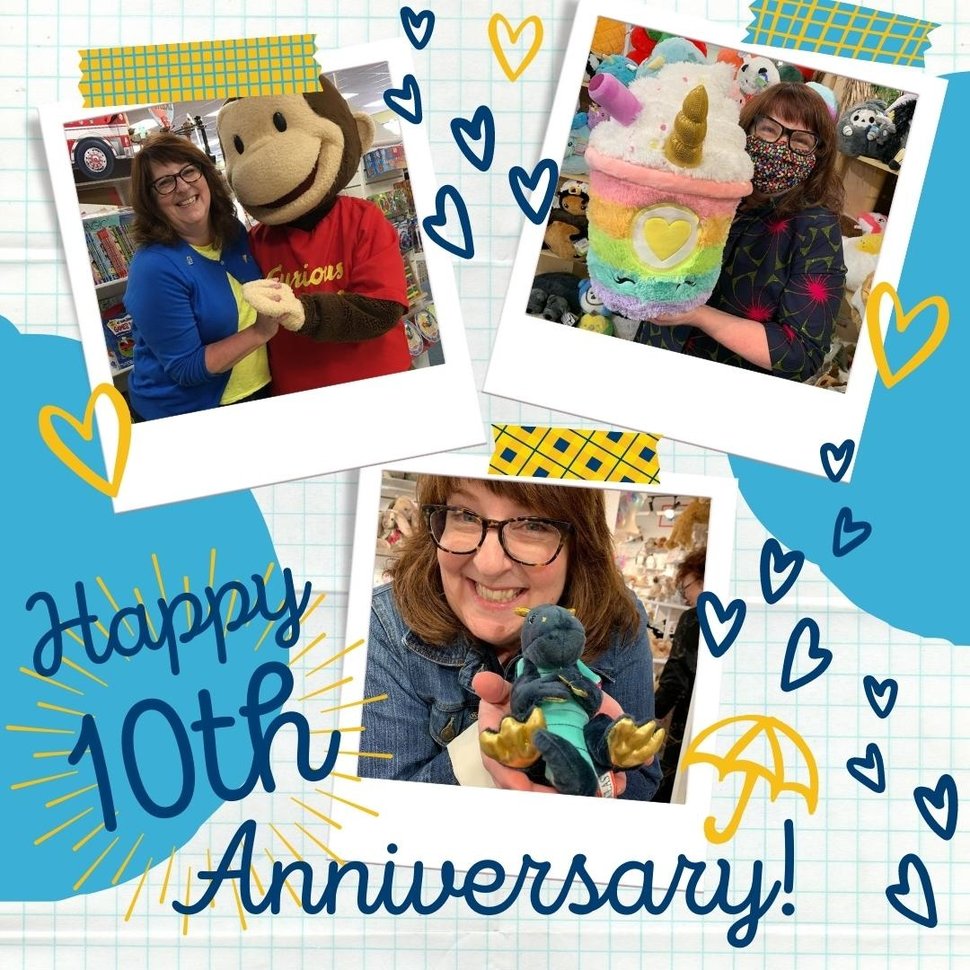 This month our store owner, Kate, celebrates 10 years of being the owner of MudPuddles Toys and Books in Sherwood. We know why SHE loves MudPuddles, but we also want to know why YOU love MudPuddles! We are inviting kids age 12 and under to tell us their favorite thing about MudPuddles. They can draw a picture, write a sentence or two, make a list, or even create a poem! Pick up an entry form at either MudPuddles location or print your own here. In honor of the 10th anniversary, we'll be giving away 10 packs of some of our favorite things (like 10 Nee Dohs, 10 Pipsticks Stickers, 10 Mini Thinking Putties) and some $10 gift cards. Drop off your contest entry at either store by February 14th - we can't wait to see it! You can also text your entry to 503-473-9007 or email it to [email protected]. By entering the contest, the entry becomes property of MudPuddles Toys and Books and may be displayed in the store or online. Personal information will not be displayed.